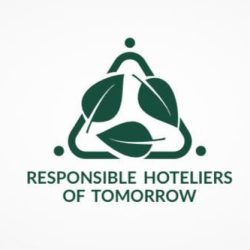 Responsible Hoteliers of Tomorrow
by Tamara Leisure Experiences
The hospitality industry – a highly collaborative, interactive sector with significant influence over job creation as well as socio-economic empowerment – is an important channel through which to implement and fulfil Sustainable Development Goals.
As a responsible hospitality group with a holistic focus on people, planet and profit Tamara Leisure Experiences is committed to training and building teams that prioritise environmental preservation, heritage conservation, climate responsive initiatives, equitable work cultures and the upliftment of local communities.
The Responsible Hoteliers of Tomorrow (RHT) Program initiated by Tamara Leisure Experiences is an internship programme designed for undergraduates who seek purpose-driven professional avenues that will make them active agents of lasting change.
The 6-week internship will take place at the Tamara head office in Bengaluru followed by project work at one of the Tamara properties in Coorg, Kodaikanal, or Trivandrum. Interns, who will be introduced to the future of sustainable tourism through operations training, community engagement and project work, can expect to gain both methodological and applied understanding of holistic and practical approach towards sustainability, local biodiversity, foundational hotel operations, and more. All candidates who successfully complete the program will be awarded a certification. The top 5 graduating interns stand the chance to work at a Tamara property.
Interns who successfully complete the program will be awarded a certification. The top 5 graduating interns will be considered for a role at Tamara Leisure Experiences.
Course Details:
Schedule:
1st week: Introduction to RHT program and Sustainable Future of Tourism
2nd week: Deputation to the host hotel / resort and introduction to hotel operations
3rd week: Field trips and Community Visits
4th week: Project selection and Mentor Briefing
5th week: Project work
6th week: Project completion, Presentation and Certification
Eligibility and How to Apply
Undergraduates from all disciplines are eligible to apply. Those who pursued undergraduate studies in hospitality, logistics, business or communications related majors are especially, though not exclusively, well-suited for the programme.
Applications for Summer 2023 are currently open.
The next session will begin in July 2023.
Please click here to apply.
For any further information please contact us at: hr@thetamara.com